Euromodule.eu is a specialized division of Europanels company, one of the leading sandwich panels producers in Europe. Due to many years experience working with this material, our company has acquired the necessary knowledge and skills for the construction of sandwich panels objects of any volume and complexity.
Euro Module products are being manufactured in Latvia and are distributing to all Baltic countries, as well as Scandinavia and Finland.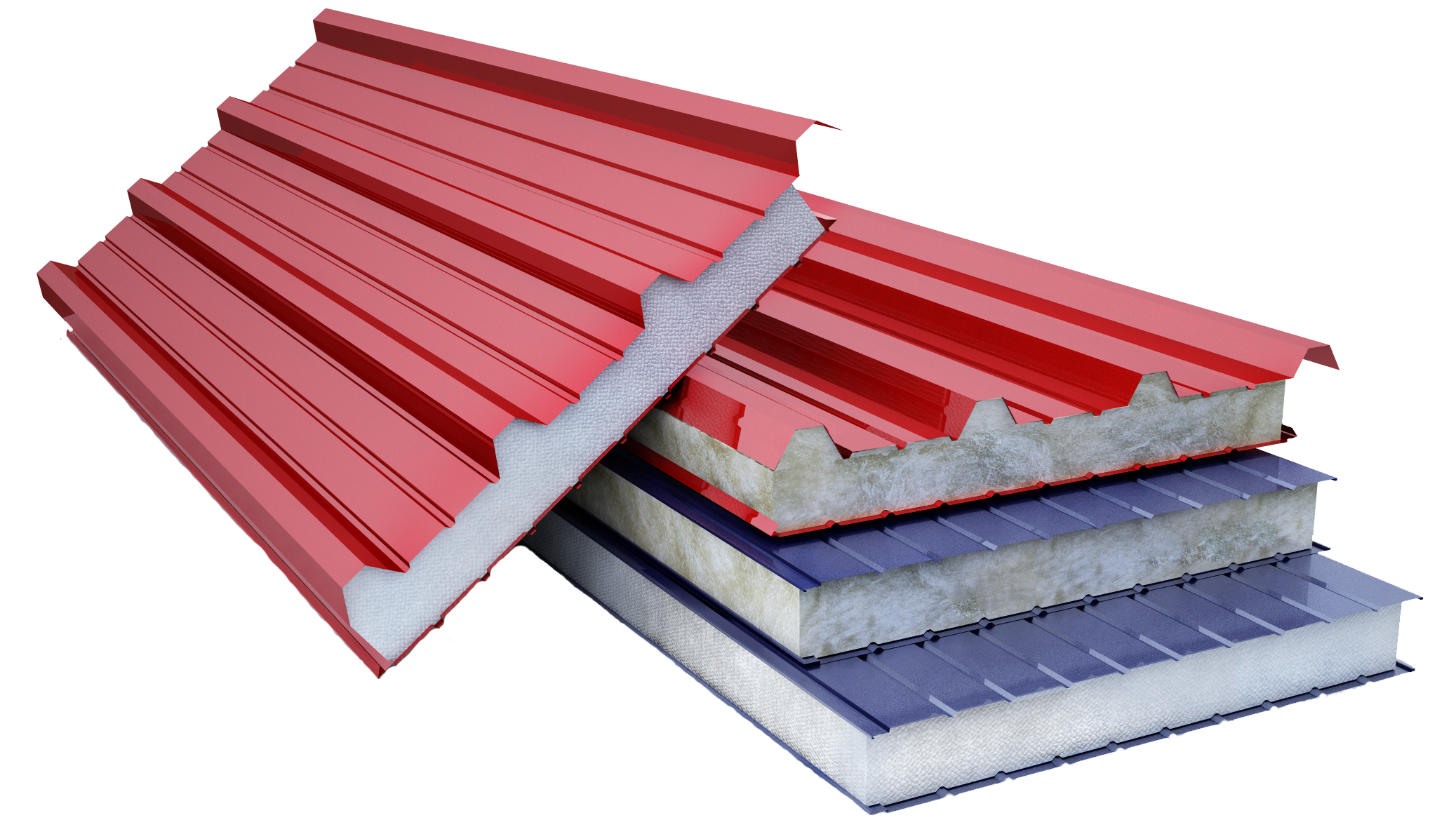 As is known, sandwich panels are large, but light three-layer enclosing building structures, consisting of two external facing profiled sheets and a heat-insulating filler, ideal for use in industrial and agricultural construction. agricultural construction.
Despite the external resemblance to the modules of other manufacturers, wich are mainly produced from cheaper and much less qualitative typesetting structures (so-called "pie"), our modules are unique product that has excellent heat and sound insulation, as well as so important for industrial designs qualities as fire resistance, mechanical stability, protection from atmospheric influences, durability, aesthetics, resistance to the aggressive environment influence.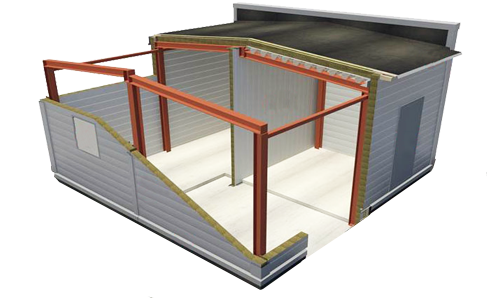 All this makes the use of modular structures made of sandwich panels virtually an ideal solution in many areas, that require increased fire resistance, heat conductivity, mechanical endurance and so on. In particular, our products are successfully used in such branches as:
heating systems (boiler rooms for residential and industrial buildings);

gas industry (modules for boilers and gas control systems);

hardware rooms (server rooms, points of location of automatic control systems);

water treatment and water filtration equipment;

agriculture, especially those with a highly aggressive external environment, such as poultry, fish processing, dairy, etc. railway stations and automatic control points;

automatic modular car washes; autonomous communication points of mobile and terrestrial operators; buildings with increased fire resistance requirements (warehouses of combustible materials, welding points, etc.);

automobile gas stations; office, security or administrative modules for factories, construction companies, stadium and much more.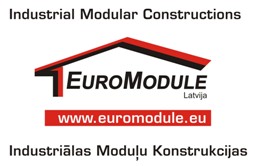 It should be specially noted that the company "Europanels" is the only specialized enterprise in Latvia that carries out designing and manufacturing of industrial modular structures from sandwich panels. Thus, we help our clients to significantly reduce the path from the idea to its implementation, offering the whole range of activities without involving intermediaries and unnecessarily increasing the final cost of the finished product.
Address
Lilijas street, 3A-4, Riga, LV-1007, Latvia
Working hours
Mon – Fri:          9:00- 18:00
Sat: 9:00 – 16:00
Phone
+371 20265959 (Rus, Lat)
+371 26665747 (Eng)